MAG365 magnesium in powder form
A choice of products MAG365 is a choice of magnesium powder. Have questions about MAG365 or have any questions about the ordering and payment process? Please contact us by calling +31 78 6105727.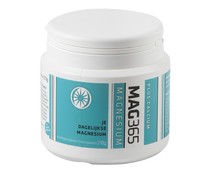 You will find a wide range MAG365 magnesium powder products. This magnesium product is new on the market for food supplements. In general, magnesium is considered as an essential part of the daily diet.