ImplaClean Tandpasta voor Implantaten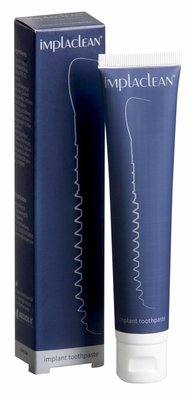 Implaclean ® is specially designed for people with dental implants and essential to the proper care of both natural teeth and implants.
Implaclean ® helps you with the proper use of this unique toothpaste, life and enjoy your own teeth implants!
Implaclean ® contains the unique active oxygen Ardox-X ® technology combined with Lactoferrin (a substance in the body). This new technology is based on an oxygen - complex in the mouth by contact with saliva, "explodes" and all the bad germs destroyed. In addition, this active complex known for its deeper penetration of the natural tissue.
By using Implaclean ® get plaque and gingival inflammation and no chance of teeth and implants remain pockets clean and free of harmful bacteria.
The active oxygen also ensures that the natural teeth stay white and not color over time differences between the natural teeth and implant structures.
Implaclean BENEFITS ®
Safe for implant constructions
Unique oxygen technology
Lactoferrin
Low fluoride content
pH neutral
No abrasives
Scientifically.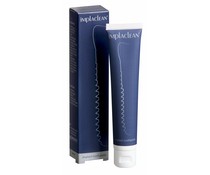 Implaclean has a new packaging is smaller in terms of content but still TOP quality and is based on the unique active Ardox-X oxygen technology in combination with lactoferrin.